Residential Maintenance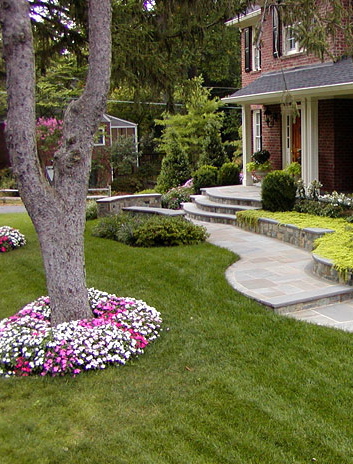 OVERVIEW
Maintaining a beautiful lawn and grounds year in and year out requires dedication and experience. Count on Pearl Landscaping to preserve and enhance the beauty of your property. Timing can be critical in providing optimum care of your lawn and surrounding features of your landscaped property. As a large and established landscaping contractor, our schedule is not thrown off by a few days of rain. We have the staff, equipment and professionalism it takes to maintain a consistent schedule, to give your landscaped property the very best of care and to take on any special projects or additional assignments that may arise or that you have in mind.
Services Include:
Weekly Mowing
Lawn Fertilization
Edging
Hydro-Seeding
Mulching
Planting and transplanting
Pruning
Spring through Fall Cleanups
Walkways, Brick paving, Paths, Patios, Steps, and Walls
For questions regarding additional services please contact us.